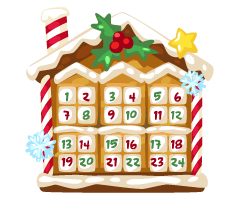 ❆ Advent Calendar 2017 ❆
It's December 1st and the countdown to Christmas on the server has begun! The 2017 Advent Calendar is here. Every year since 2013, myself and Staff have created special items with a specific theme given to people every day alongside other gifts and presents.
This year's theme is Christmas around the World and the items have been created by Anorchous and Raigna!
Start collecting your items now by typing /advent and explore Christmas Town.